In this article, we are going to learn how to reset lost or forgotten root passwords on Kali Linux. We all know we can change the password from the terminal if we know the current password. But if we forget then we have to follow the following steps to reset the root password.
In this tutorial you will learn
How to boot Into the GRUB menu on Kali Linux
Edit the GRUB menu
Change your root permissions in the GRUB
How to reset Kali root password
Reboot your system from the GRUB
Reboot your Kali Linux system into the GRUB boot menu. When you are on the GRUB menu you have to simply press the E key in order to edit the default boot menu entry.

Once you entered the GRUB menu edit mode you will be presented with the following window. Scroll down until you hit the line starting with the keyword linux.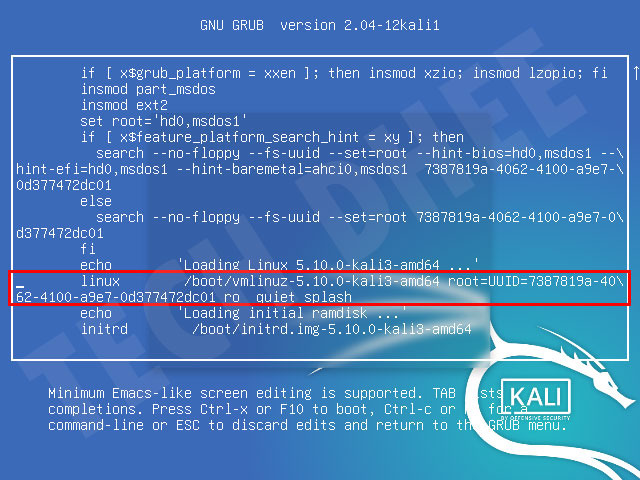 After you have located the line starting with linux, you have to use arrows to look for keyword ro and replace it with keyword rw. And Next, on the same boot entry find the keyword splash and replace it with init=/bin/zsh.

Check your RW permissions on the root partition
Type mount command and look for / root mount partition. Confirm that this partition is mounted with rw permissions.
(none)# mount

Reset Kali Linux root password
At this point, we are ready to reset the root user password. Type passwd command and enter your new password. Enter the root password again to verify. Press ENTER and confirm that the password reset was successful.
(none)# passwd <username>

Reboot your system
At this stage, you are done. Simply reboot your system or continue booting using the following Linux command:
(none)# exec /sbin/init

Login with New Password
Now after rebooting your Kali, You can login with new password. You can login with root and also with standard user account.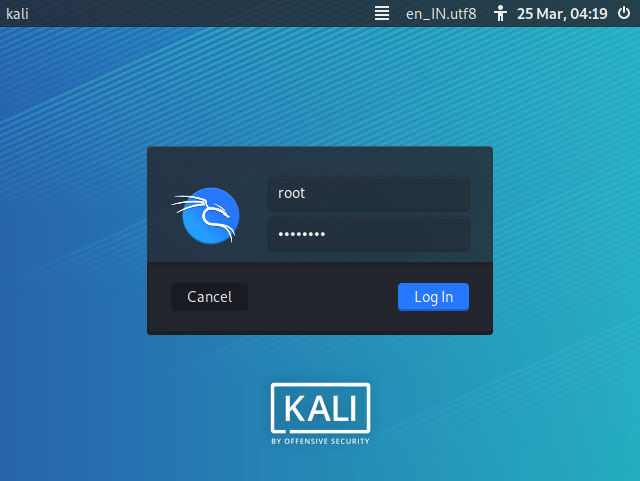 Video
In this video, I will show How to Reset Your Forgotten root Password in Kali Linux  | Kali Linux 2023.1
Important Things To Remember:
The author of this article does not promote any illegal activities It is just for education purpose All the activities provided in this article, YouTube channel, and on the website techdhee.org are only for educational purposes. If you are using and follow this tutorial for any illegal purpose, techdhee.org can not be responsible for your action. My purpose is to educate or share the information who have not, how to secure your self from the Internet, and the world of digital. Also, read the Disclaimer
Finally
Thank you for reading this post and keep connected to TECH DHEE to continue enjoying excellent posts. Share your views about this post in the comment section below. If you still have any queries, throw it in the comment section. If you find this post helpful, don't hesitate to share this post on your social network. It will only take a moment, and also it is quite easy and useful for others.
Related Post