Today making a bootable pen drive is easy because on the internet, you get many software and apps with different names. If you want to install a new operating system and you do not want to use the traditional way (CD/DVD). All the software working like the same, software requirements are USB and ISO image files. The next step is to write the ISO image into the USB drive in a way that your PC can boot from the USB drive. Many software is used to create a bootable USB drive but here I'll show you the Best USB Bootable Pendrive Software.
Rufus
Create bootable USB drives the easy way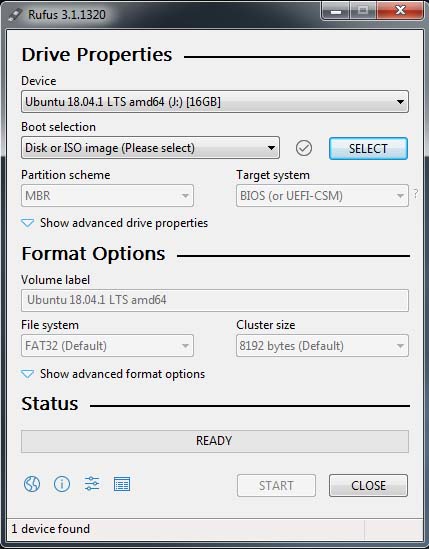 Rufus is a utility that helps format and creates bootable USB flash drives, such as USB keys/pen drives, memory sticks, etc. It is very useful where you need to install your ISOs (Windows, Linux, UEFI, etc.) using USB installation media.
Universal USB Installer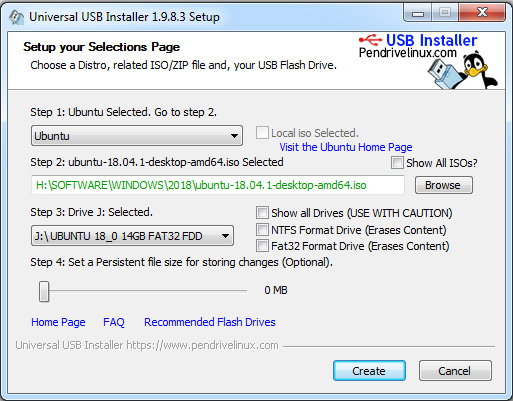 Universal USB Installer tool for creating bootable live Linux OS. It has a predefined drop-down list of most of the Linux distributions you have just select the distro. Give the path of ISO image and USB flash drive which you want to boot from USB. The Universal USB Installer is easy to use just you have to follow some steps to create a bootable USB drive. First, you have to choose a Live Linux Distribution or the ISO file, then you have to select the USB drive and then click on Create to start the process. After completion, you will be ready to run bootable USB Flash Drive with your select operating system in any system just you have to boot it up.
YUMI – Multiboot USB Creator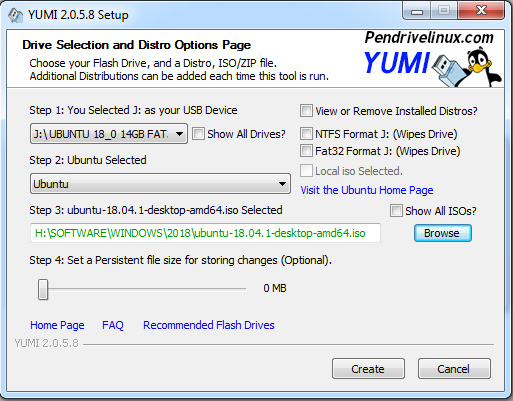 YUMI  is a short form of Your Universal Multiboot Installer, where we can make Multiboot ISOs in one bootable USB. If you want two or more distro in the same USB drive so you have to use it to YUMI. Multiboot ISOs which used grub to boot ISO files directly from USB, YUMI uses syslinux to boot extracted distributions stored on the USB device, YUMI was originally intended to be used to store and run various "LIVE Linux" Operating Systems and tools from USB.
UNetbootin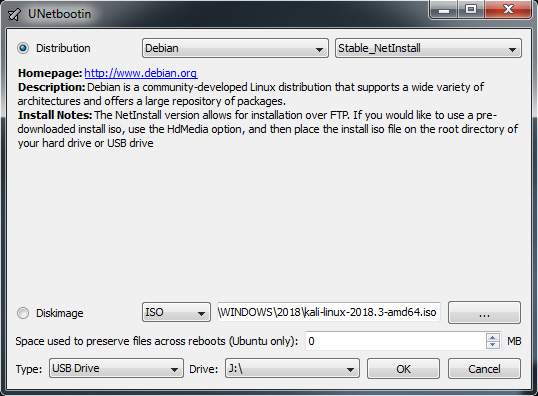 This tool is exactly similar to Universal USB installer or you may say Universal USB installer is similar to UNetbootin. Create a bootable USB in any Linux distribution. If you are using Linux distro as your host operating system, then UNetbootin is an option to go for. UNetbootin is available for all platforms like Linux, macOS, and Windows. So if you are using Linux, most of the software listed here will not run where UNetbootin will come to help.
Linux Live USB Creator (LiLi)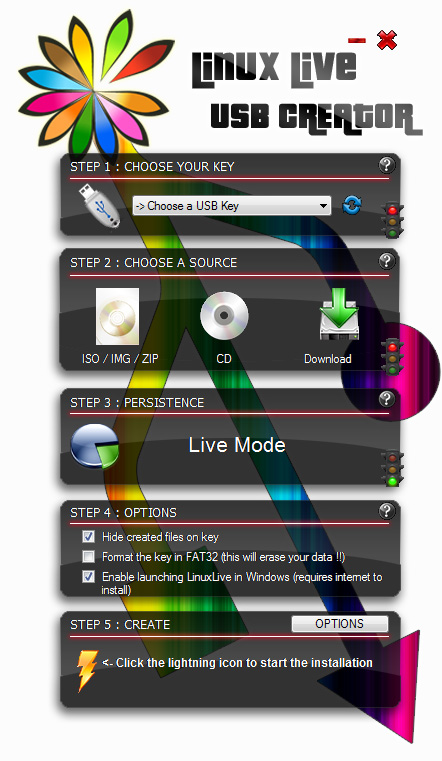 Linux Live USB Creator is a free and open-source software for Windows. The special feature of LiLi is called built-in Vitalization, which allows users to run the installed Linux operating system without restarting Windows and this is an exclusive feature of LiLi.
Video
Here I will show how to use Rufus to make a bootable USB drive.
Important Things To Remember:
The author of this article does not promote any illegal activities It is just for education purpose All the activities provided in this article, YouTube channel, and on the website techdhee.org are only for educational purposes. If you are using and follow this tutorial for any illegal purpose, techdhee.org can not be responsible for your action. My purpose is to educate or share the information who have not, how to secure your self from the Internet, and the world of digital. Also, read the Disclaimer
Finally
Thank you for reading this post and keep connected to TECH DHEE to continue enjoying excellent posts. Share your views about this post in the comment section below. If you still have any queries, throw it in the comment section. If you find this post helpful, don't hesitate to share this post on your social network. It will only take a moment, and also it is quite easy and useful for others.