In this article, I am gonna show you how to change the password in any windows operating system like Windows 7, Windows 8, Windows 8.1, and Windows 10 using cmd (Command line).
Change Windows 10 Password Using CMD
This method is for you when you can log on to Windows 7 or 10 as an administrator local account.
Login to Administration account:
Log on to Windows 7, 8, 8.1, and 10 as your administrator account.
Open a Command Prompt
Open a Command Prompt window as an administrator. Type in net user, this command will show you all the users name which is created in your computer.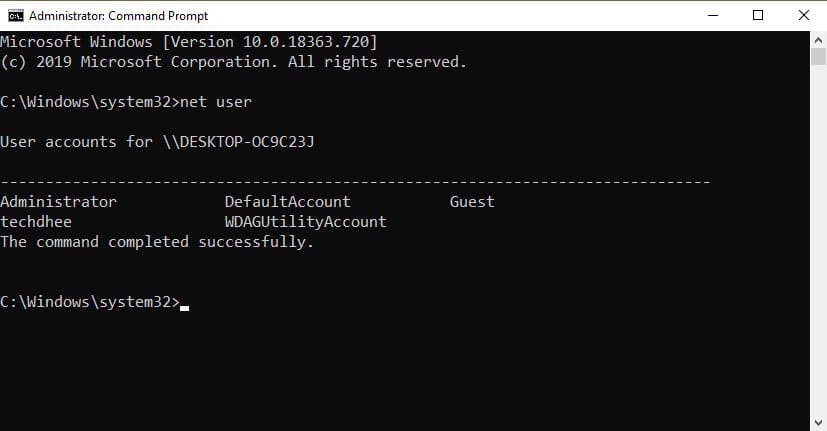 User account details
In the Command Prompt window (cmd) . Type in net user <Username>, and hit Enter. It will show the all details about your account.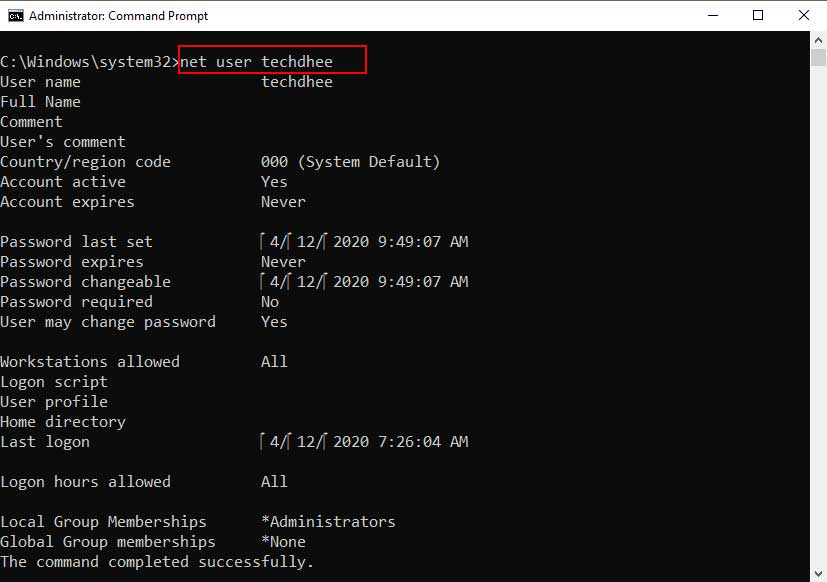 Change the password
In the Command Prompt window (cmd). Type in net user <Username> <Password>, and hit Enter.  if it displays 'The command completed successfully' text, your admin password is changed successfully. Next time you have to use the new password to log on.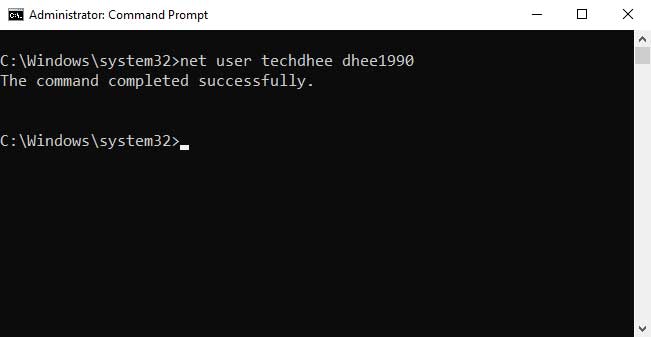 Video
In this video, I am going to show how to change Windows 10 password using CMD step by step.
Important Things To Remember:
The author of this article does not promote any illegal activities It is just for education purpose All the activities provided in this article, YouTube channel, and on the website techdhee.org are only for educational purposes. If you are using and follow this tutorial for any illegal purpose, techdhee.org can not be responsible for your action. My purpose is to educate or share the information who have not, how to secure your self from the Internet, and the world of digital. Also, read the Disclaimer
Finally
Thank you for reading this post and keep connected to TECH DHEE to continue enjoying excellent posts. Share your views about this post in the comment section below. If you still have any queries, throw it in the comment section. If you find this post helpful, don't hesitate to share this post on your social network. It will only take a moment, and also it is quite easy and useful for others.
Related Post